Company announcements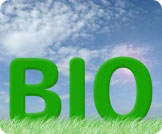 Organic Farming
Tenuta Alestrastaiti has long been oriented to organic farming in total respect of nature. For this reason next year we subscribe to the strict laws of the European Community in this area. Our production will therefore be totally organic, with a return to old methods of cultivation which focus on the purity of the fruit of our beautiful land with the total elimination of any chemical additives. Follow us in our passion!
Keep up to date
Subscribe to Newsletters service. It 's simple and free.
We will inform you regularly on all the news about Tenuta AlestraStaiti.